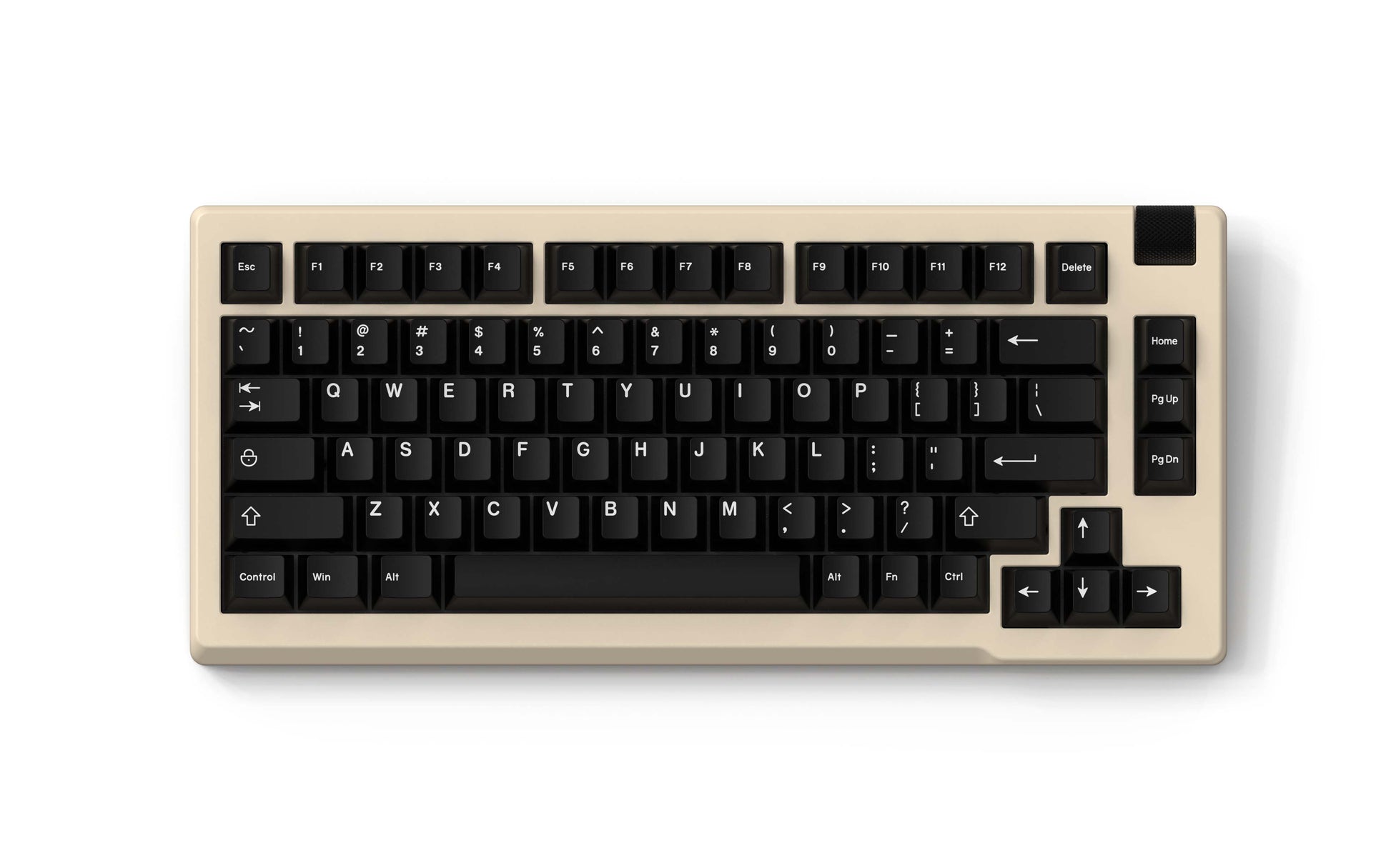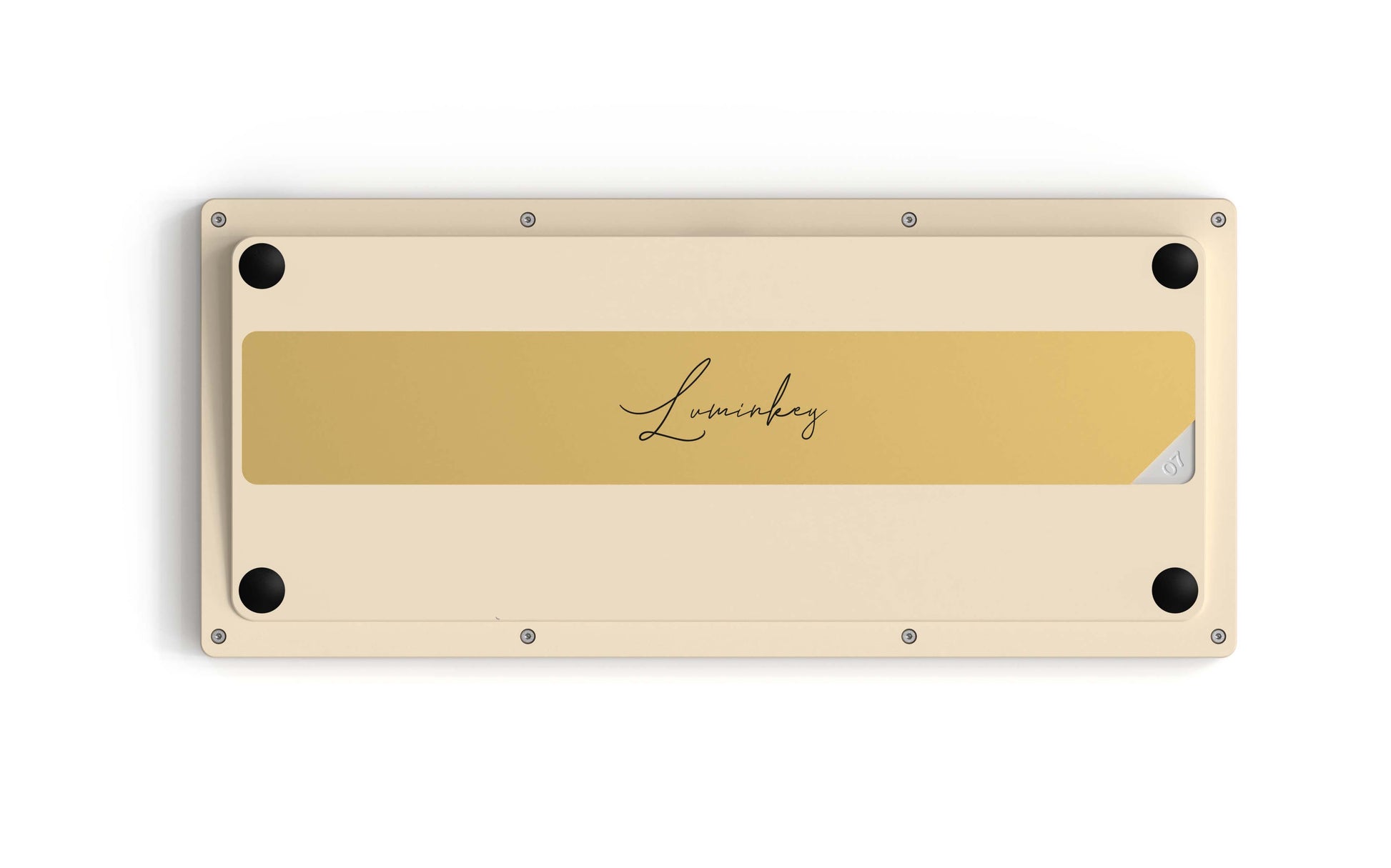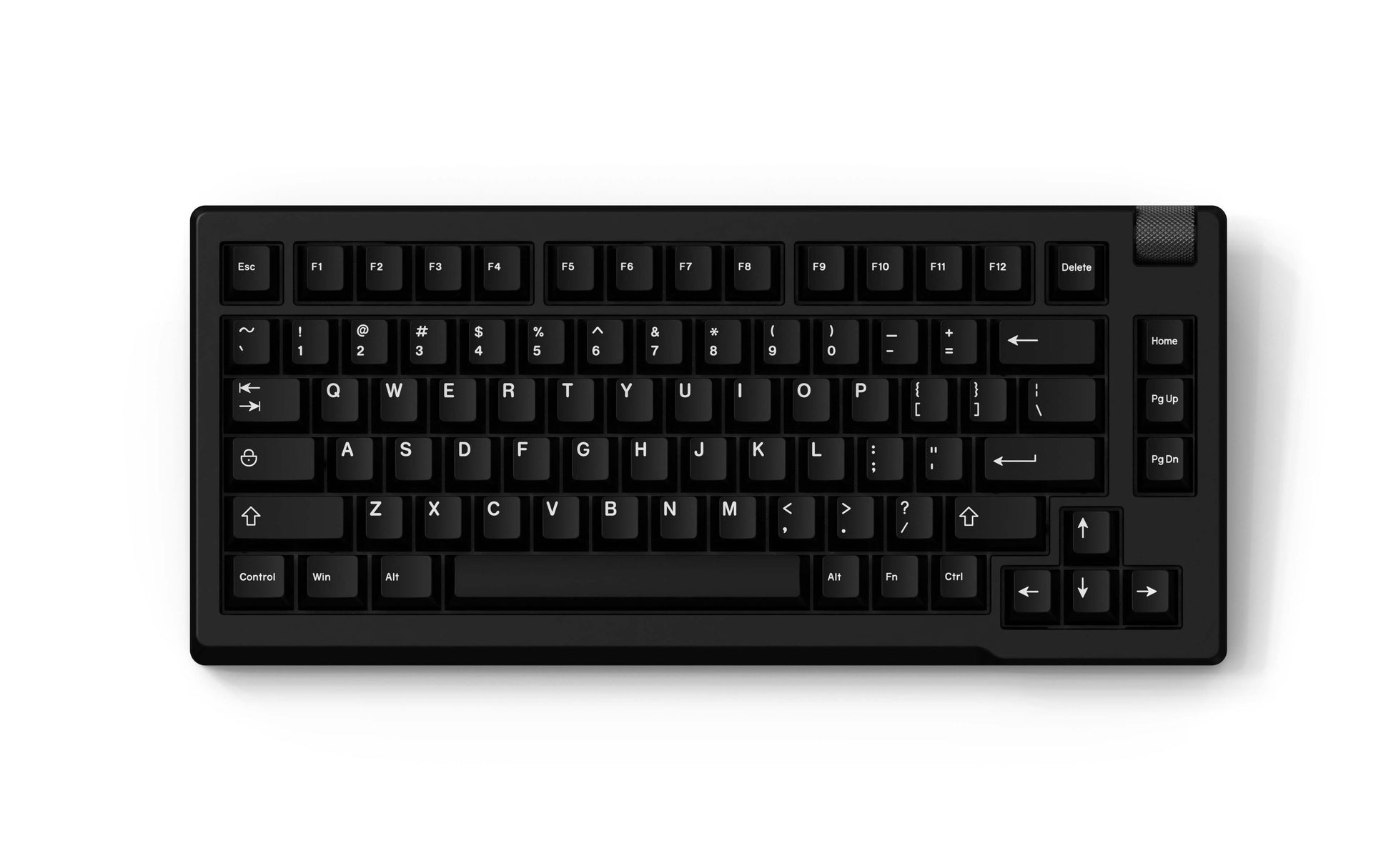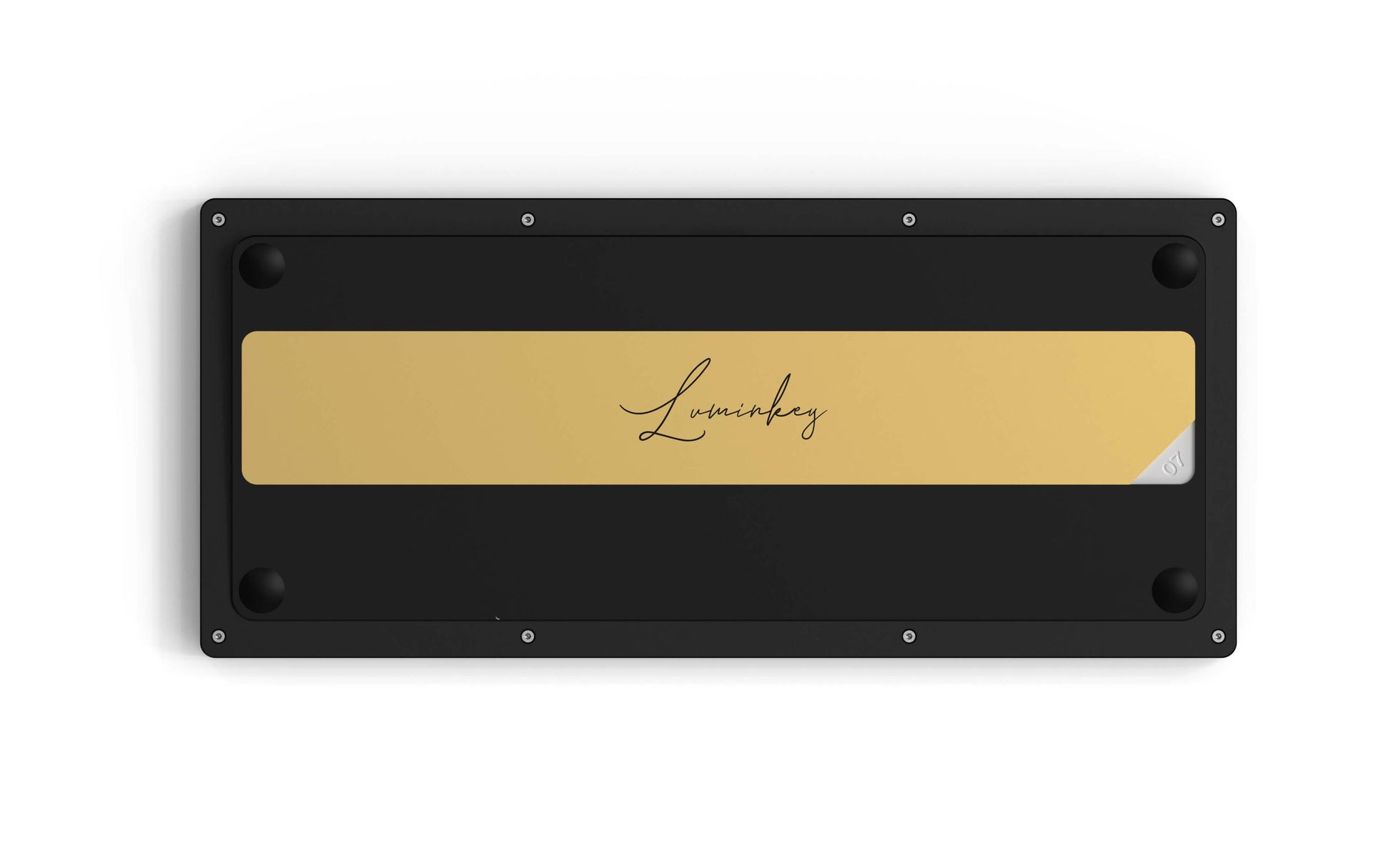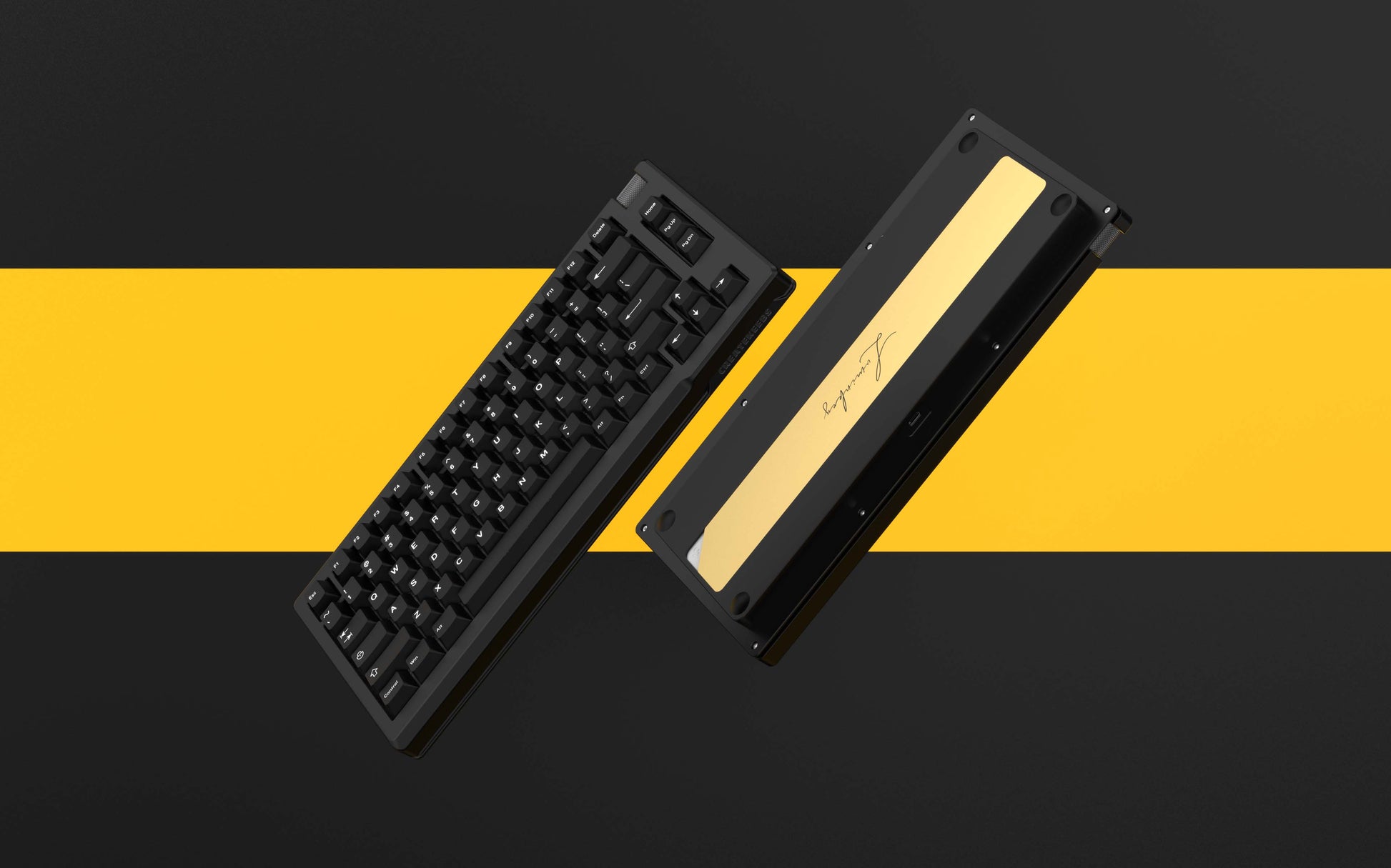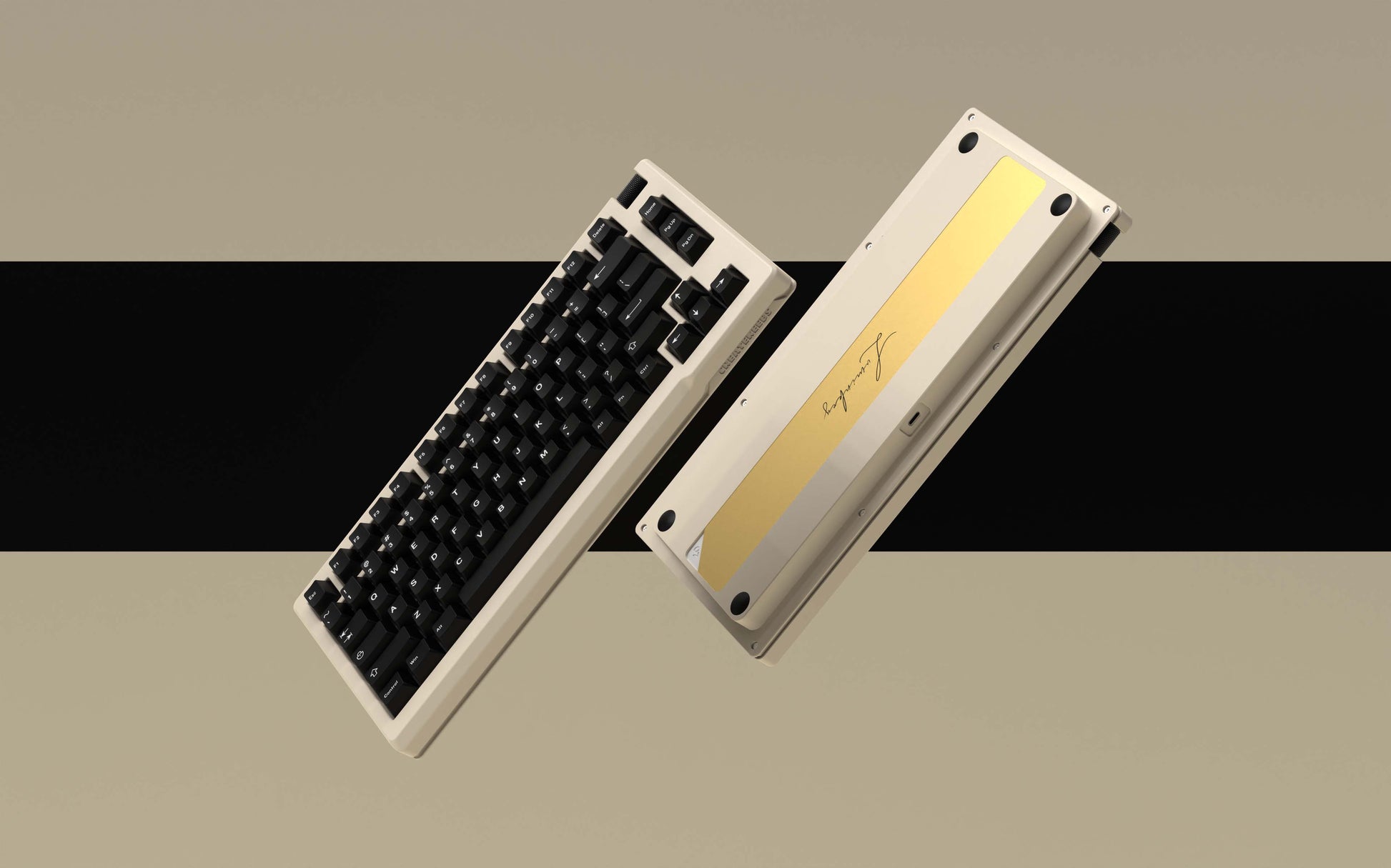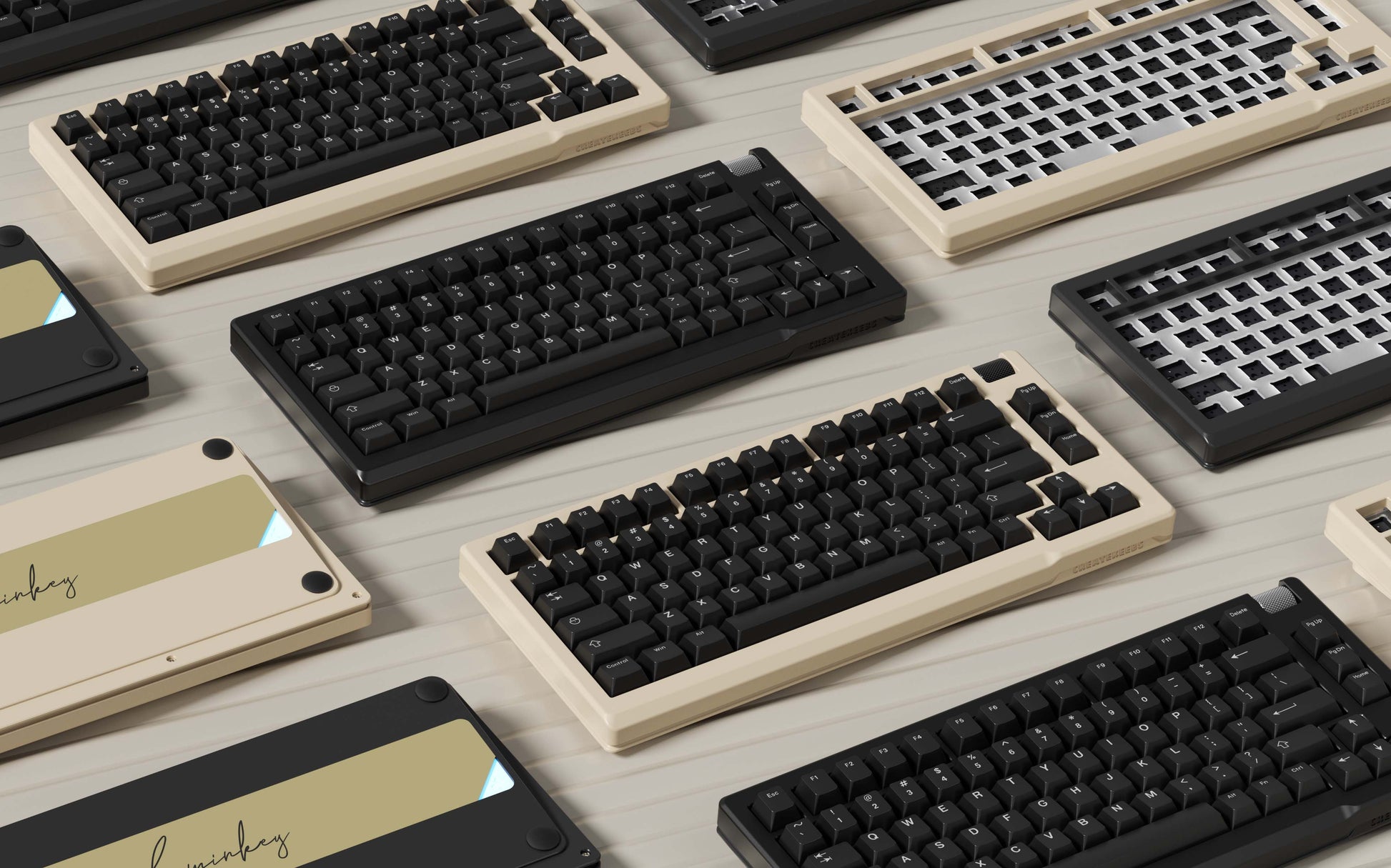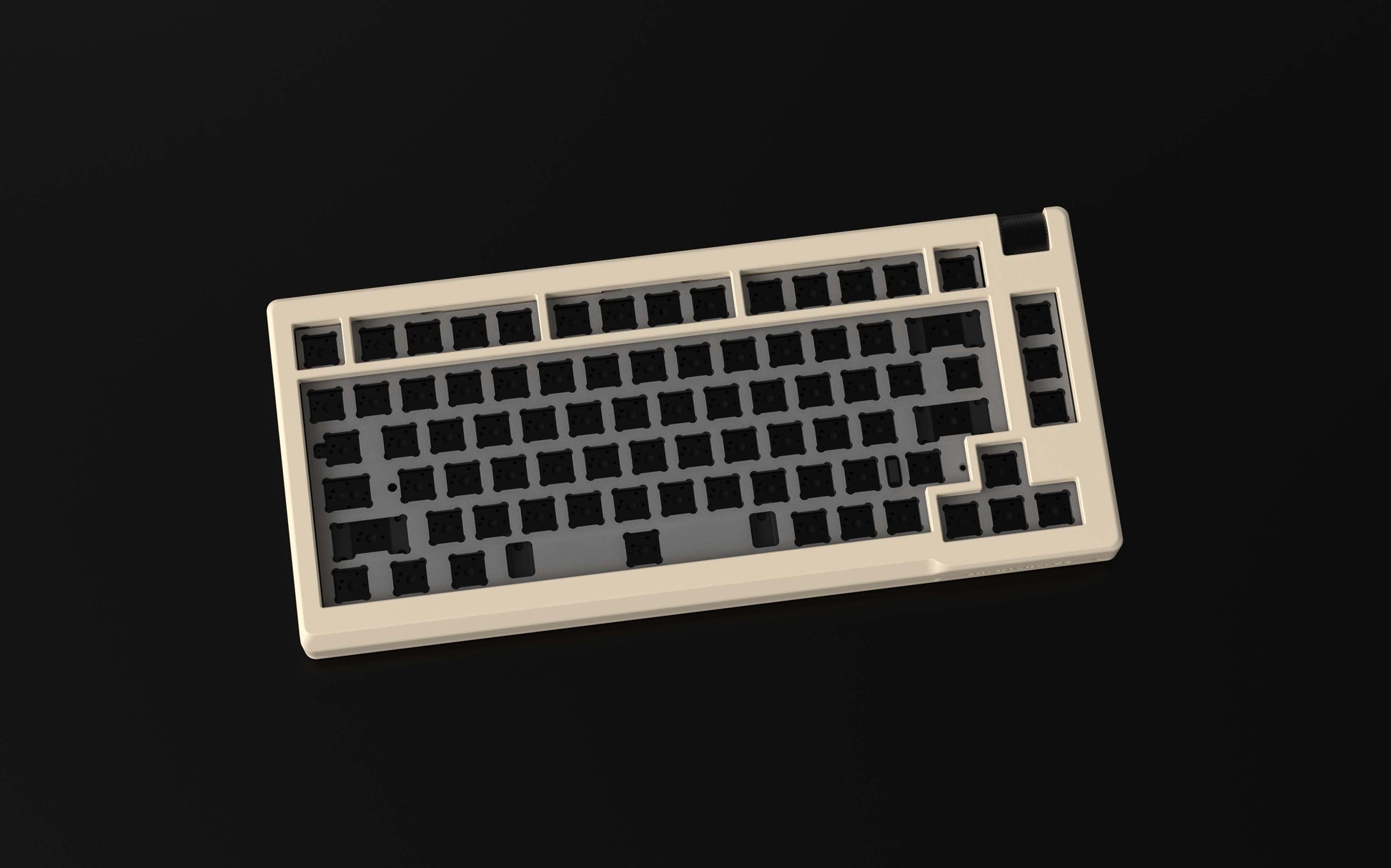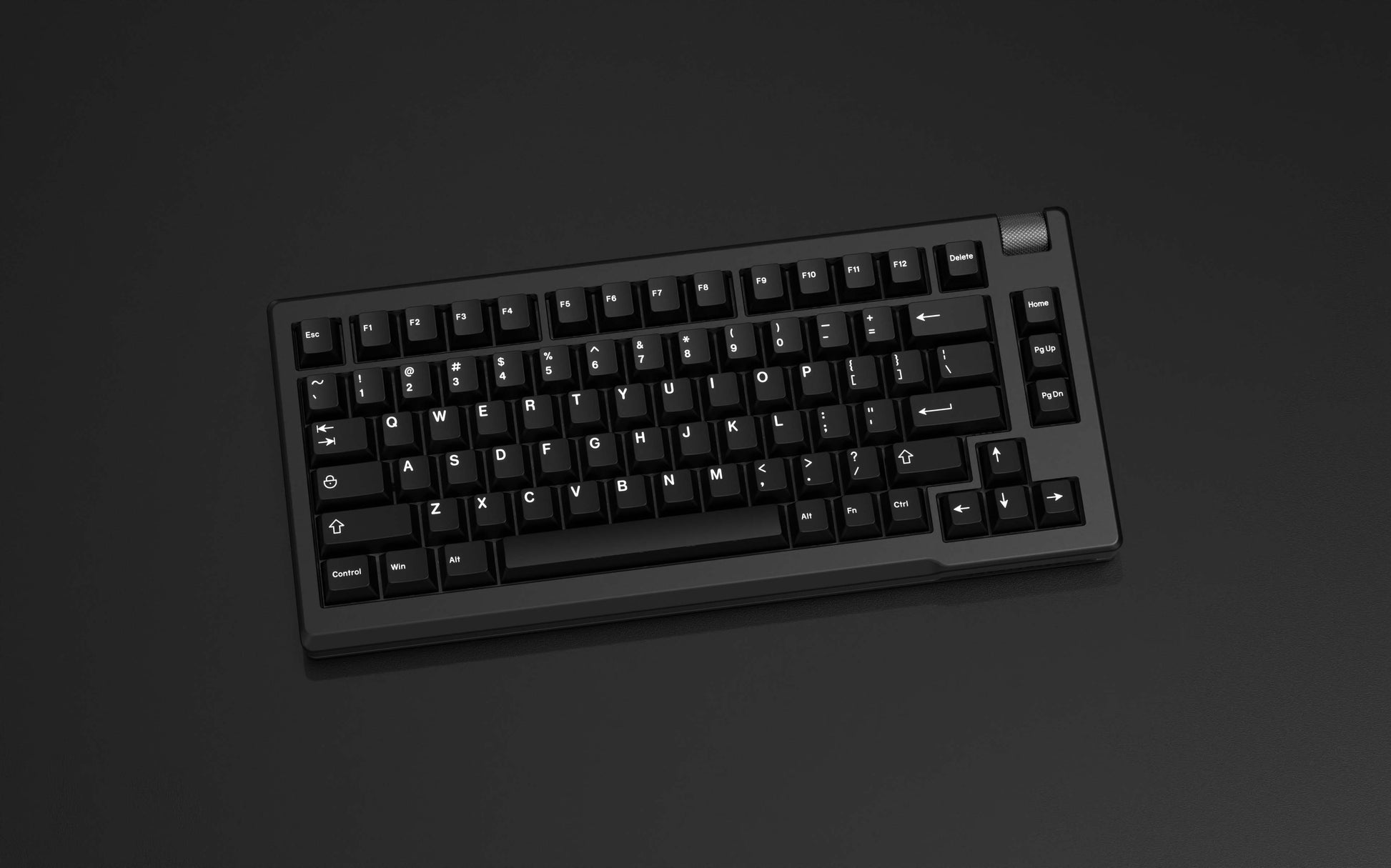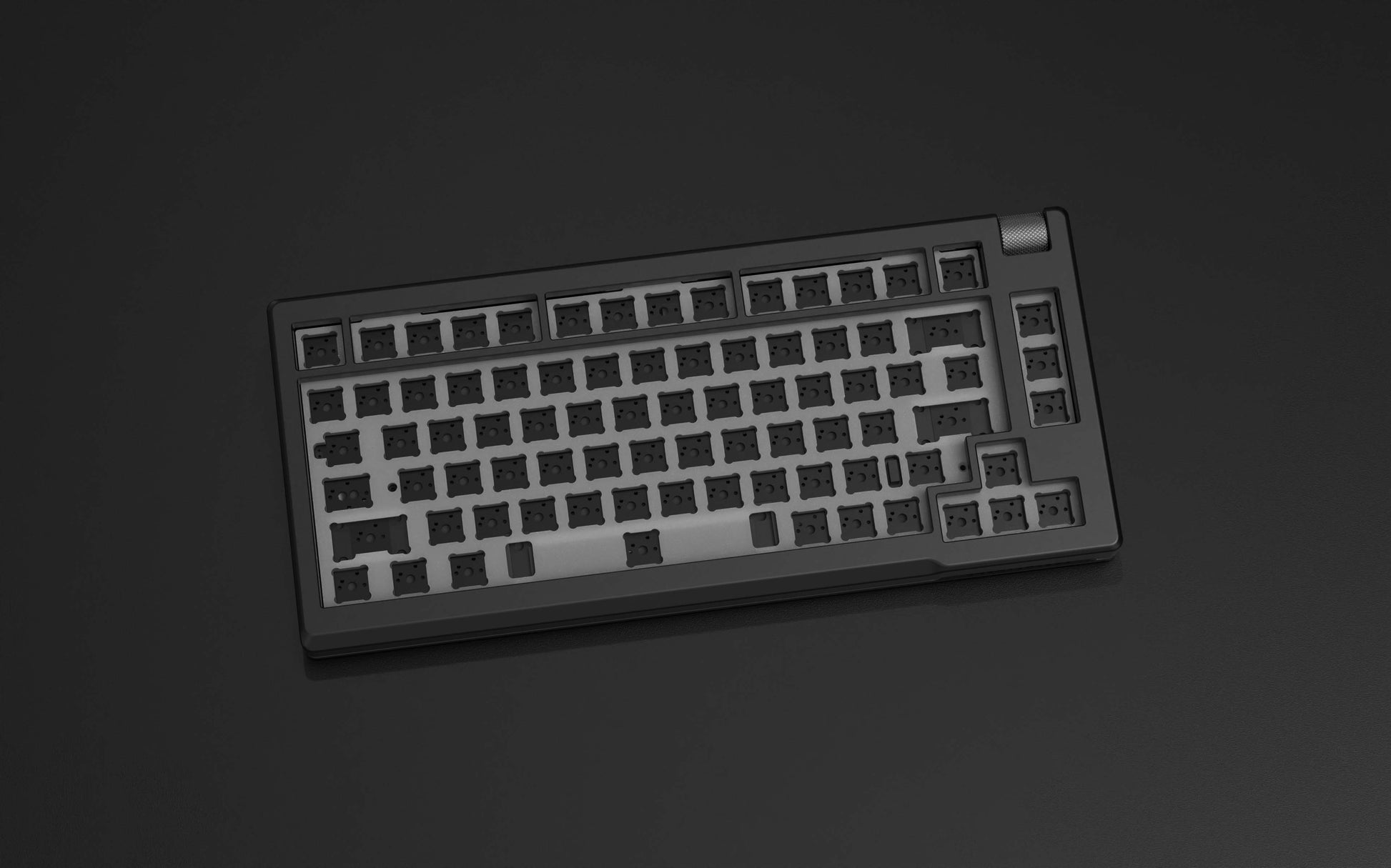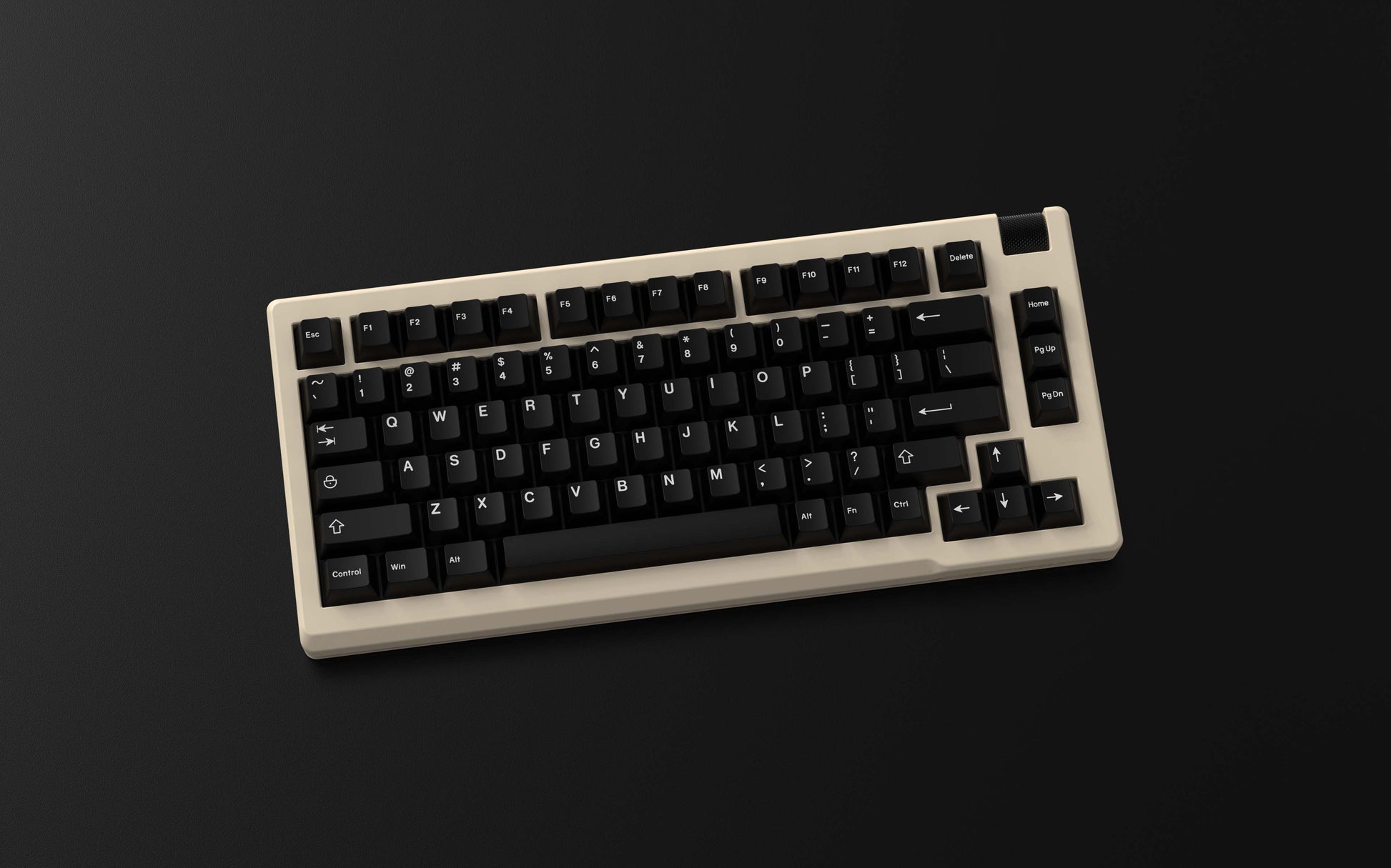 LUMINKEY75 75% Custom Mechanical Keyboard
Sale price
$258.00
Regular price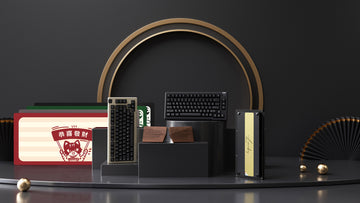 Black Friday
Event time: November 23rd, 2023 - November 30th, 2023
Place an order for Luminkey75, you will receive a desk mat and a pair of palm rests for free
(*add the desk kit to cart, and checkout with your keyboard order.)
Vendor List
Spec
Size: 335*149*20mm 
Typing Angle: 7°
Layout: 75% ANSI
Mounting: Gasket Mount
Programming Support: QMK / VIAL
Cable type: Type-C Data Cable
Switches: Gateron Baby Raccoon Linear Switches
Stabilizer: Gateron Stabilizers
Connectivity: Wired Only
Compatible System: Windows/MacOS/Linux
PCB: 1.6mm Hot-swap (Wired)
Plate: 1.5mm PC Plate
Material
Case: 6063 CNC Aluminum
Weight: Brass
Keycaps: Enjoy-PBT Double-Shot PBT
Color: Ano-Black, E-Creamy White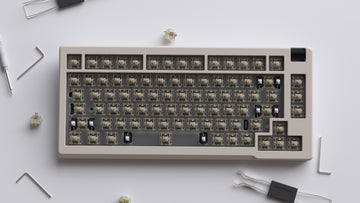 LUMINKEY75
The Luminkey keyboard opts for a design characterized by clean lines and geometric shapes. We employ premium materials and adhere to high manufacturing standards, allowing you to experience the allure of metal craftsmanship.
Crafted with Precision:
Ensuring well-tuned and precisely installed stabilizers for keys with stabilizers is one of the benchmarks in evaluating a customized mechanical keyboard. Every stabilizer in the Luminkey series is manually fine-tuned and assembled, ensuring that when the Luminkey 75 reaches your hands, it's already in a state of perfection.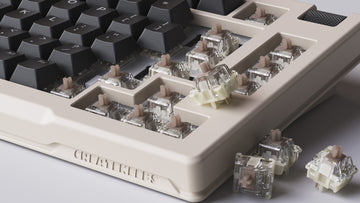 The pre-built comes with the sought-after GATERON Baby Raccoon switches and the double-shot PBT keycaps from Enjoy-PBT.
The Baby Raccoon switches feature extended springs for a quicker rebound, providing a delightfully responsive typing experience.
The Double-shot PBT keycaps have a smooth surface texture that offers a silky touch.
Pre-built Kit Packing List
Pre-built Kit:
1-Top case x1
2-Bottom case x1
3-Weight x1
4-Scroll wheel x1
5-PCB x1
6-Type-c daughter board x1
7-PC Plate x1
8-Foam Kit x1
9-Stabilizer x1 set
10-GATERON Baby Raccoon switches x1 set
11-Enjoy-PBT double-shot PBT keycaps x1 set

Accessories:
1-USB Type-c cable x1
2-Switch puller&keycaps puller x1
3-Wrench x1
Barebone Kit Packing List
Barbone Kit:
1-Top case x1
2-Bottom case x1
3-Weight x1
4-Scroll wheel x1
5-PCB x1
6-Type-c daughter board x1
7-PC Plate x1
8-Foam Kit x1

Accessories:
1-USB Type-c cable x1
2-Switch puller&keycaps puller x1
3-Wrench x1
Size & Layout & Exploded View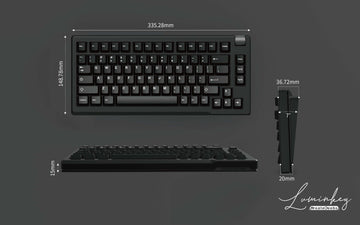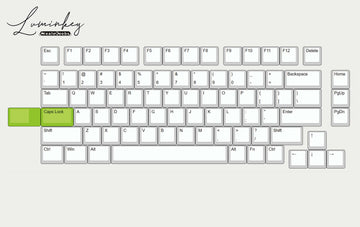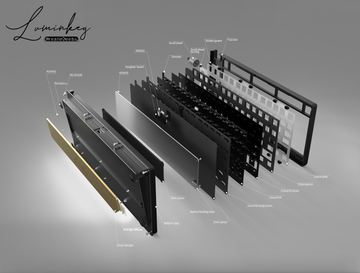 Great keyboard
Sounds great out of the box! Probably the best keyboard if your lazy and want a great sounding keyboard. (I'm lazy)